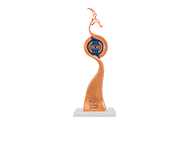 Quality Excellence Award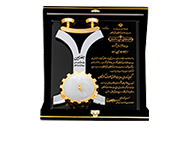 National Certificate of Consumers Rights Protection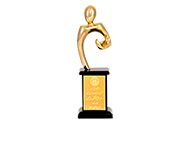 Supported by Sharif University of Technology
Indication of presence among the top 100 brands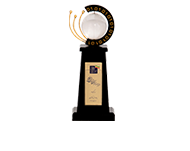 Best FWA Provider four times in a row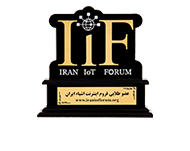 A member of Iran IoT Forum (Gold Membership)

Modem 5-year money-back guarantee
No need for a landline or a subscriber line
Fast installation and activation (less than 48 hours)
Lower ping for online gaming and streaming
Download speed of up to 10 times faster than ADSL
Upload speed of up to 10 times faster than ADSL
VPN Prime
This service offers solutions together with diagnostic, troubleshooting, and technical support. VPN Prime also offers the most reliable SLA, quality, and unlimited traffic. Among the main features of this service are:Secure bandwidth
Unlimited traffic not imposing any quota limit
Services with SLA 99.5%
24/7 integrated maintenance and tech support
Nationwide coverage and offering services on Radio, VSAT, LTE(TDD-FDD), 2G, and 3G platforms
Fast and easy installation and commissioning
Landline and cellular services plus the installation and commission of modems
VPN Classic
This is the best for clients who don't need unlimited traffic but require services and technical support for their enterprises. Among the main features of this service are:Various internet plans and packages for every location
Services with SLA 98.5%
24/7 integrated tech support
Nationwide coverage and offering services on LTE(TDD-FDD), 2G, and 3G platforms
Fast and easy installation and commissioning
Notification of over-70%-of-the-subscribed-plan usage (data limit) by SMS or email for extension or change
APN
APN focuses on offering mobile services and plans that suit the needs of the clients. Some features of this plan include:Different plans with a rich diversity in size and duration
Services with SLA 98%
8/5 integrated tech support
Nationwide coverage and offering services on LTE(TDD-FDD), 2G, and 3G platforms
8/5 integrated tech support
Notification of over-70%-of-the-subscribed-plan usage (data limit) by SMS or email for extension or change
Hybrid
The suitability and adaptability of services to the needs of the clients are key elements to keep them satisfied. To this end, it is possible to combine VPN Prime, VPN Classic, and APN. Clients receive their services fully customized, which is possible upon the accurate identification and consideration of client needs.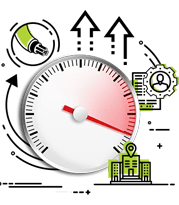 Dedicated Bandwidth
Using radio links, Mobinnet offers broad dedicated bandwidth to organizations, enterprises, and businesses.
Mobinnet broadband service offers plans of variegated sizes and durations with the following features:-24/7 expert tech support
-Heightened security using powerful firewalls
-Stability
Continue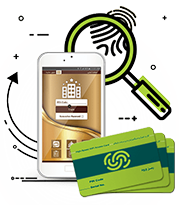 Managed Wi-Fi for Hotels (HiSpot)
This service is for travelers staying at hotels and accommodation centers providing them with control over data usage in addition to the identity establishment/authentication.
This service is offered to travelers on a Wi-Fi platform in a managed manner in order tooffer more efficient services to clients based on an integrated internet management system. This system has the following features:
-Smart notification system
-High-speed internet with customized traffic
-User identification
-Platform for offering modern value-added services
-Integration and user management
-Secure dedicated bandwidth with access to tech support
-Identity establishment and security tracking
Continue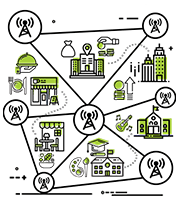 Managed Smart Wi-Fi (Smart Spot)
This service enables enterprises to link their clients to their portals or, if necessary, the managed internet via secure access to their intranet. Mobinnet thoroughly considers and examines the needs of different markets and supplies the best service to the enterprisesso their clients can easily connect to their intranet. Banks constitute the most important clients in this regard. The following are this service's features:
-Secure high-speed internet with unlimited traffic
-User identification via Shahkar System (regulation system)
-Platform for offering business and enterprise value-added services
-Ethernet (Branches internet) integration and user management
Continue
Virtual Private Server (VPS) Rental Services
Powered by a huge data center, Mobinnet provides the clients with the opportunity to use VPS services by setting up virtual machines dedicatedly and independently on these servers.Mobinnet VPS services are among its unique offers thanks to its enormous network and powerful data center. Small businesses and website owners are the recipients of these services whose details are kept in a safe environment. VPS services include the following features:Utterly dedicated, independent servers
Possibility of adding to the servers' infrastructures
Cost-effectiveness
High stability and 24/7 tech support
Dedicated Server
Equipped with reliable infrastructures in its data center, Mobinnet allocates physical, dedicated servers to its clients.
Clients use dedicated servers to gain access to huge amounts of data, lightning-speed processing, and powerful permanent and temporary memories. Mobinnet dedicated servers come with the following features:High security
Reliable services
Safe traffic
Easy access and 24/7 tech support
In all four areas, MobinNet uses Lora-based IoT technology to connect a series of advanced and continuous sensors to its nationwide network and powerful data center, and by intelligentizing these dimensions, it plays a very important role in reducing the current costs of organizations as well as increasing resource productivity.
Colocation Renting Space in Mobinnet Data Center
Mobinnet enables its users to keep the servers they procured in the rack spaces in its data center connecting to a well-equipped, broadband internet.
This service is similar to the VPS service, the only difference being the client's ownership of the servers. Mobinnet allocates only a part of its data center (from a unit to several rack spaces) to its clients to deploy their servers. This service has the following features:Connection to broadband internet
Emergency services such as uninterruptible power supply (UPS), fire suppression systems, and HVAC systems.
High security
Mobinnet Telecommunication Company Data Center infrastructural standards in conformity with the newest international standards